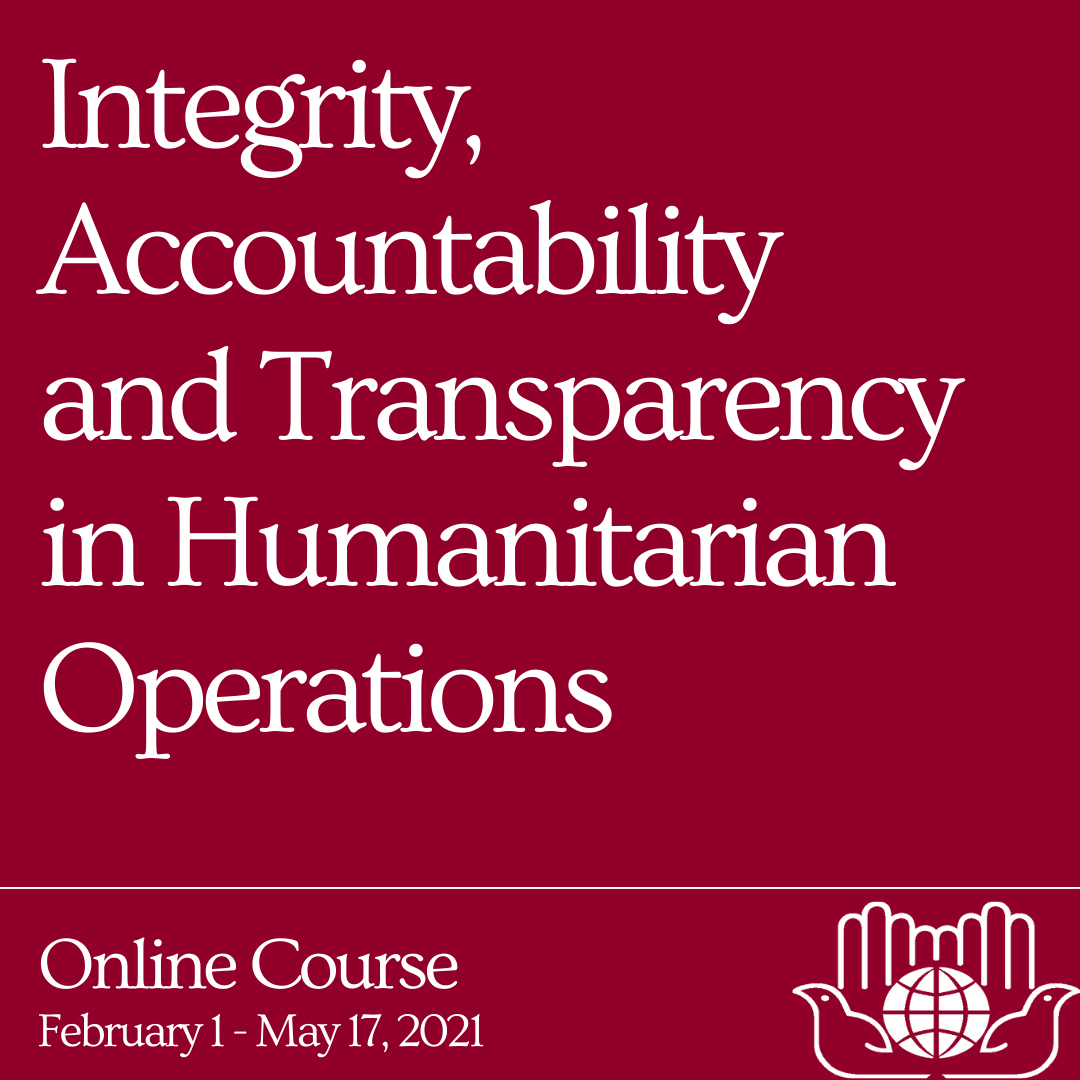 I am excited to be teaching a brand new online course on 'Integrity, Accountability and Transparency in Humanitarian Operations' at Fordham University from February 1 - May 17, 2021. The course will examine the values, principles, and ethical standards that humanitarian personnel must follow when engaged in humanitarian work. Adherence to these values, principles, and standards is critical in developing and maintaining beneficiary confidence, in promoting a strong public image, in cultivating an effective workforce, and in nurturing accountability and transparency.
At the end of this course, students will have a better understanding of the meaning of ethics in the context of humanitarian work; the standards of conduct applicable to humanitarian personnel; how to systematically approach ethical problem situations; key ethical and corruption risks pertaining to the humanitarian sector; how to report and deal with ethical breaches, including sexual and other interpersonal misconduct; and how to make ethical decisions and where to seek help.
Online Course Costs
This three-credit, semester-long course can be taken for 3 academic credits or as a workshop at a reduced cost.
Cost with Academic Credit: View GSAS Tuition and Fees
Cost as Workshop Participant: $915
Those who fulfill the workshop requirements as described in the syllabus will receive a Certificate of Completion from Fordham University. For more information, email:
This email address is being protected from spambots. You need JavaScript enabled to view it.
and
https://www.fordham.edu/.../online_humanitarian_training...
.